14′ | 2023 | Denmark, Germany | Fiction, Comedy-drama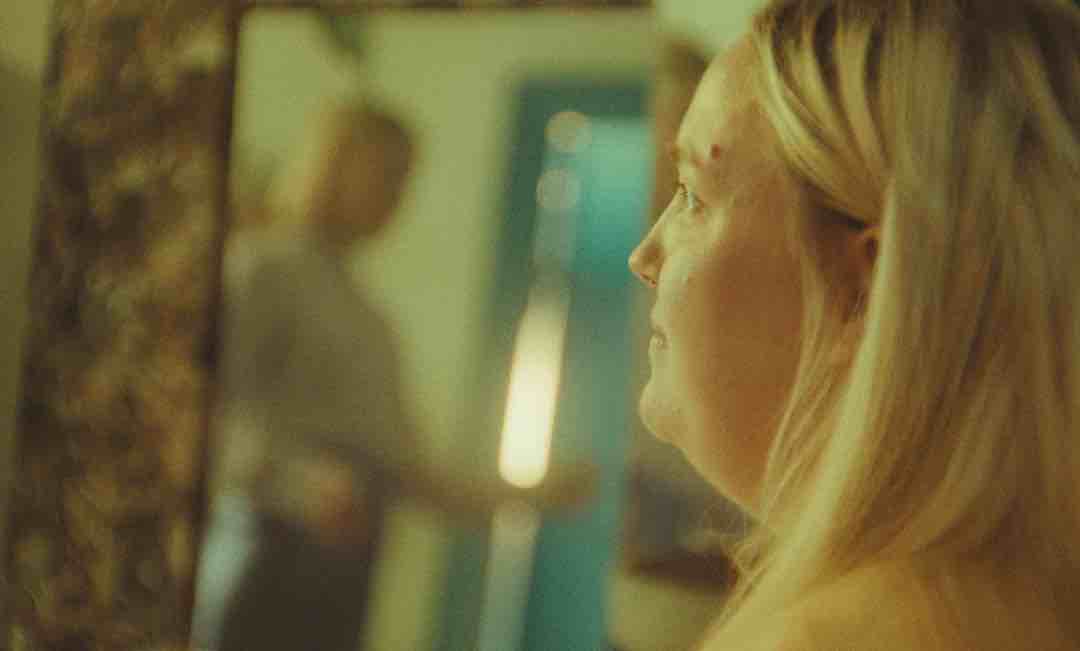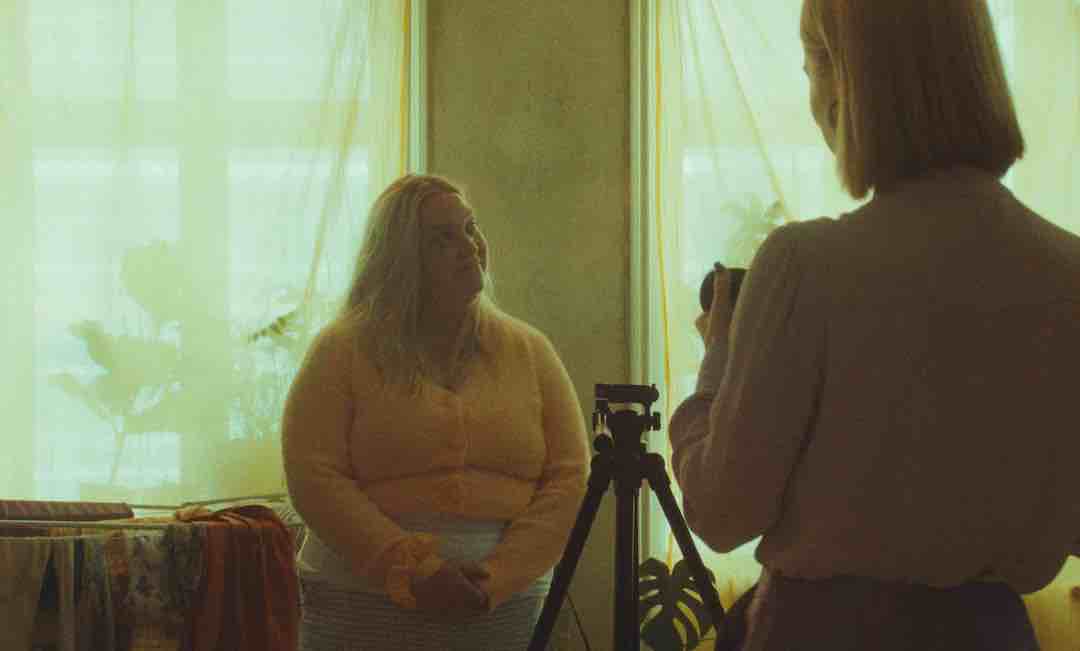 // Dana veut montrer de l'empathie. Pénélope veut explorer l'empathie. Lorsque l'expérience artistique de Pénélope se produit, les émotions de Dana prennent un tour inattendu.
// Dana wants to show empathy. Penelope wants to explore empathy. Penelope's artistic experiment unfolds and Dana's feelings are whirled around.
EN UNDERSØGELSE AF EMPATI //
Société de production | Production company : Beo Film
Producteurs | Producers : Asbjørn H. Kelstrup, Maria Møller Christoffersen
Productrices associées | Associate producers : Laura Valentiner-Bohse, Julie Carla Mortensen
Adresse | Address : Wildersgade 32, 1408 Copenhagen – Denmark
Contact : kelstrup@beofilm.dk
–
Société de production | Production company : Frau Film
–
Société de coproduction | Co-production company : North Ship Film
–
École | Film school : Super 16
Scénario & Réalisation | Screenwriter & Director : Hilke Rönnfeldt
Acteurs | Cast : Sara Klein Larsen, Emilie Claudius Kruse
Image | DOP : Roxana Reiss
Son | Sound operator : Juuso Oksala
Montage | Editor : Josefine Svenningsen
Costumes | Costume designer : Fredericke Kellberg
Musique | Soundtrack : Leslie Ming
Locarno IFF | Golden Leopard – Pardi di domani | 2023
Concorto IFF | 2023
Nordisk Panorama | 2023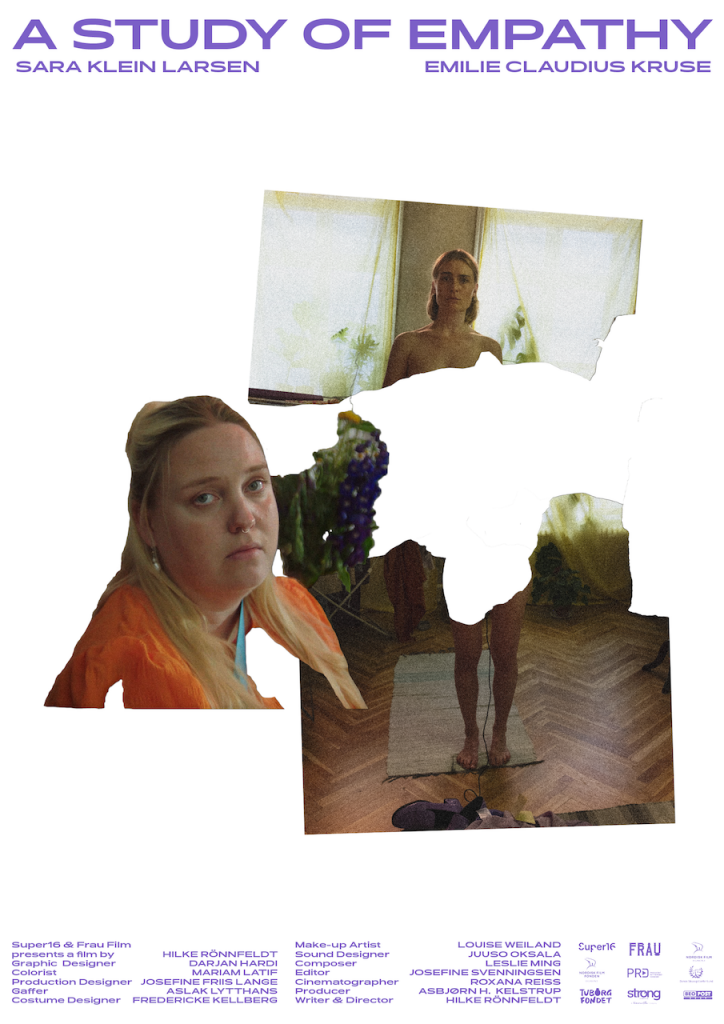 // Hilke Rönnfeldt, née au bord de la mer Baltique dans le nord de l'Allemagne avec des racines danoises et islandaises, a obtenu un diplôme de scénariste à l'école suédoise Alma Education et un diplôme de réalisatrice à l'école de cinéma indépendante Super16 à Copenhague. Elle a participé aux programmes Berlinale Talents, Oxbelly Episodic Lab et European Short Pitch. Ses projets tournent autour de la vie dans les communautés rurales, du monde du travail, de l'intimité et de la mer. Elle croit fermement aux capacités poétiques de l'image. www.hilkeroennfeldt.com
// Hilke Rönnfeldt, born by the Baltic Sea coast in Northern Germany with Danish-Icelandic roots, graduated as a screenwriter at Swedish Alma Education and as a film director at independent film school collective Super16 in Copenhagen. She is a Berlinale Talents, Oxbelly Episodic Lab and European Short Pitch alumna. Her projects revolve around life in rural communities, worlds of work, intimacy, and the sea. She has a strong faith in the poetic capabilities of the image. www.hilkeroennfeldt.com
A Study of Empathy (2023)
Opera Night (2022)
Fence (2021)
Silence Of The Fish (2019)
Swim (2026) – Self/Auto production