Mamoun Rtal Bennani & Jules Rouffio
9′ | 2023 | France, Morocco | Creative documentary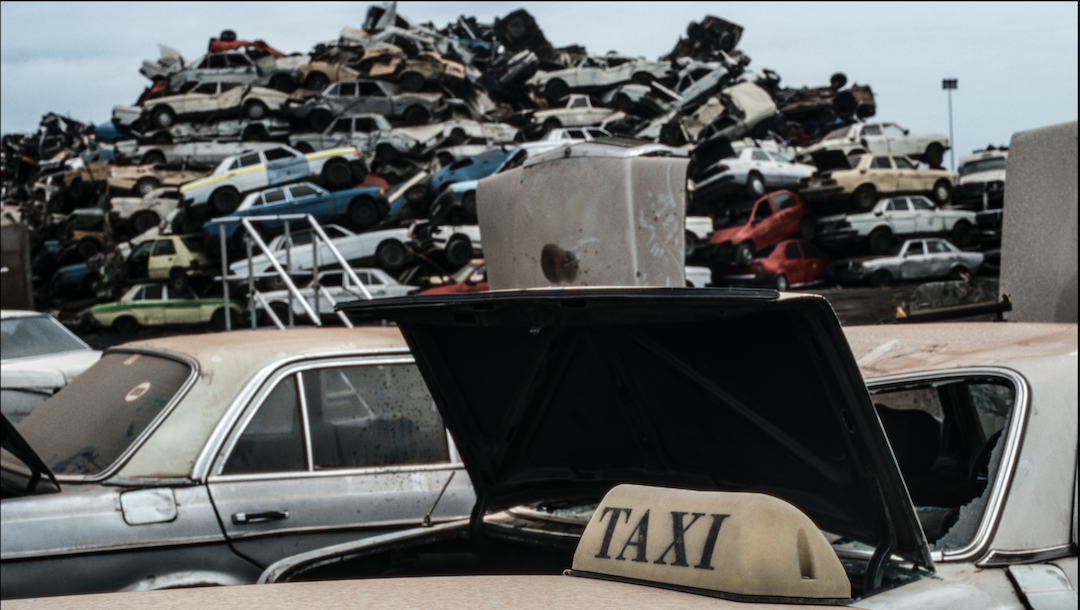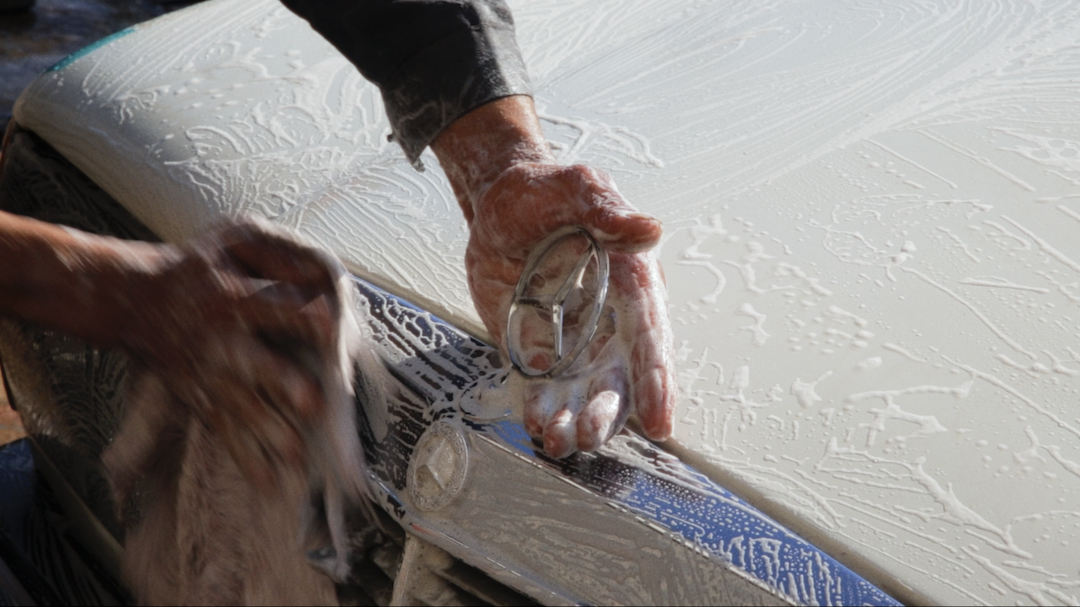 // Alors que l'État marocain instaure depuis 2016 un programme de remise à la casse des vieux taxis marocains, Kbir est l'un des rares chauffeurs à être encore attaché à sa vieille Mercedes 240.
// Since 2016, the Moroccan government has introduced a program to scrap old taxis. Kbir is one of the few drivers still attached to his old Mercedes 240.

Société de production | Production company : Barney Production
Producteur | Producer : Saïd Hamich Benlarbi
Adresse | Address : 17 Rue de Pali-Kao, 75020 Paris
Contact : contact@barneyproduction.com
Co-production | Co-production company : Mont Fleuri Production
Scénario & Réalisation | Screenwriter & Director : Mamoun Rtal Bennani & Jules Rouffio
Image | DOP : Mamoun Rtal Bennani, Jules Rouffio
Son | Sound operator : Mamoun Rtal Bennani, Jules Rouffio, César Postel-Vinay
Montage image | Editor : Laura Rius
Les Écrans Documentaires | 2023
Festival du film franco-arabe de Noisy | 2023
My First Doc – Tunisie | 2023
// Né à Casablanca en 1988, Mamoun RTAL BENNANI commence la photographie en autodidacte. Il entretient sa passion en se spécialisant dans les techniques du XIXe siècle, soit avant l'apparition des premiers appareils photos. En 2008, il entreprend une formation d'architecte à Paris qu'il termine en 2013. Il décide alors de retourner dans son pays natal où il allie photographie, architecture et agriculture.
// Born in Casablanca in 1988, Mamoun RTAL BENNANI begins photography as an autodidact. He cultivates his passion by specializing in the 19th century techniques before the appearance of the first cameras. In 2008, he begins a degree in architecture in Paris which he finishes in 2013. He then decides to return in his native country where he allies photography, architecture and agriculture.
// Né à Paris en 1990. Après une formation agricole, Jules s'intéresse à la photographie lors de ses nombreux voyages. Il rencontre Mamoun RTAL BENNANI, photographe marocain, avec qui il réalise une série de photographies sur les vieux taxis Mercedes du Royaume du Maroc. Cette série est à l'origine du court-métrage BYE BYE BENZ BENZ.
// Born in Paris in 1990. After an agricultural formation, Jules gets interested in photography during his many travels. He meets Mamoun RTAL BENNANI, Moroccan photographer, with whom he realizes a series of photographic works about the old Mercedes cabs of the Kingdom of Morocco. This series is the source of the short film BYE BYE BENZ.