21′ | 2020 | France | Fiction | Comedy-drama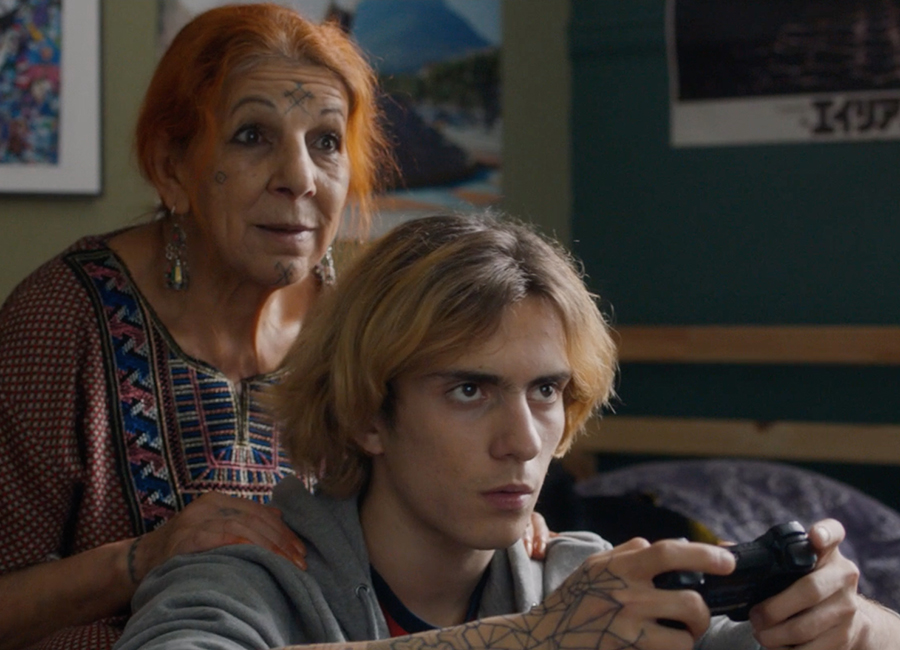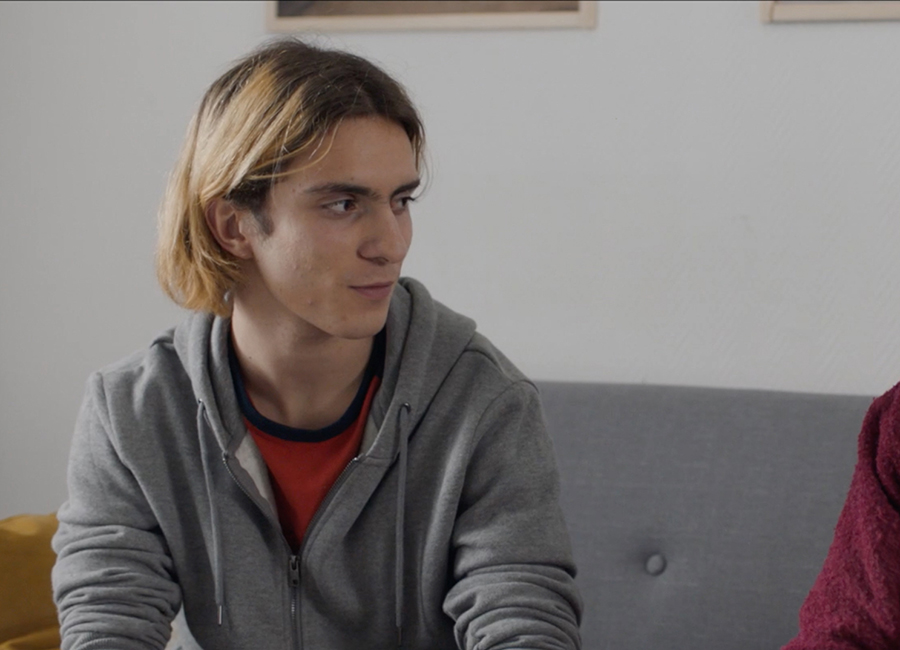 // Camille est un ado taciturne et solitaire. Sa mère accueille chez eux Thidirth, une vieille tante kabyle venue en France pour des examens de santé. Forcés de partager la même chambre, Camille et Thidirth vont devoir apprendre à cohabiter et trouver un terrain d'entente.
// Camille is a taciturn and lonely teenager. His mother welcomes Thidirth, an old Kabyle aunt, who comes to France for health examinations. Forced to share the same room, Camille and Thidirth will have to learn to live together and find common ground.
Société de production | Production company : 10:15! Production
Producteur | Producer : Sébastien Haguenauer & Guillaume Dreyfus
Adresse | Adress : Impasse du Pilier 75020 Paris, France
E-mail | Contact : contact@1015productions.fr
Scénario & Réalisation | Director : Jean-Baptiste Dusséaux
Acteurs | Cast : Hugo Fernandes, Tassadit Mandi, Fadila Belkebla
Image | Director of Photography : Mathieu Gaudet
Son | Sound engineer : Sergio Henriquez Martinez
Montage image | Editor : Maxime Cappello
Musique originale | Original soundtrack : Amin Goudarzi
Festival Première Marche de Troyes | 2020
Festival Paris Courts Devant | 2021
Festival du Film Franco-Arabe de Noisy | 2020
Festival Paris In Love | Grand Prix | 2021
Festival International de Clermont Ferrand | Carte Blanche Sacem | 2021
Festival Vues d'Afrique | 2021
Festival d'Aubagne Musique & Cinéma | 2021
Nova Frontier Film Festival | 2021
FIFOG | 2021
Détours en cinécourt | 2021
// Jean-Baptiste Dusséaux est un réalisateur et scénariste autodidacte. Après des études d'anthropologie à Paris et un exil de quatre ans à Budapest, il a réalisé une dizaine de documentaires pour la télévision depuis 2009. Il réalise sa première fiction en 2013 avec le court-métrage Ceteris Paribus. Son second court-métrage, Vénère, une comédie-musicale « Bollywood » réalisée en 2018, est lui aussi présenté dans plusieurs festivals en France et à l'étranger. Tatoués est son troisième court-métrage de fiction. Diversifiant les moyens d'expression, il s'est également tourné vers le scénario de bandes-dessinées avec la série Kamarades, qui traite de la Révolution russe de 1917. Il sortira en 2020 une web-série entre fiction et documentaire, Articule, dont il est également scénariste, et développe un premier projet de long-métrage de fiction, L'Argentine, qui a pour cadre le football féminin.
// Jean-Baptiste Dusséaux is a self-taught director and screenwriter. After studying anthropology in Paris and a four-year exile in Budapest, he has become documentary director since 2009. He directed his first fiction short in 2013 with Ceteris Paribus. His second short, Vénère (Pissed Off), a Bollywood musical released in 2018, has also been presented in several festivals in France and abroad. Tatoués (Tatooed) is his third fiction short. Interested in graphic novels, he wrote the script of Kamarades (Komrades), that deals with the Russian Revolution of 1917. In 2020, he will release a web-series between fiction and documentary, Articule (Speak clearly), and works on his first fiction feature, L'Argentine (Argentina), which is focused on women's football.
Tatoués | 2020
Vénère | 2018